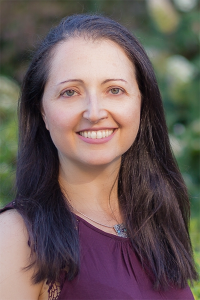 Anat Caspi is Director of The Taskar Center for Accessible Technology (TCAT). This initiative housed by the Paul G. Allen School of Computer Science at University of Washington is focused on translating novel research and technologies for use by populations with disabilities. TCAT also plays a role in continuing the department's well-established engagement with access technologies and in applying universal design practices across a vast array of projects.
Caspi received her PhD in BioEngineering from the Joint Program in BioEngineering at University of California at Berkeley and UC San Francisco and her MS and BS in Computer Science from Stanford University. Dr. Caspi's primary research areas are in the fields of Ubiquitous Computing and Contextually Aware Automation. Her research focuses on engineering machine intelligent solutions for customizable real-time, responsive technologies in the context of work, play and urban street environments. She has designed, developed and evaluated sensor and mobile applications for personalized navigation and routing in pedestrian ways, improving personal automated mobility devices, and enhancing automation in play/work environments with contextually-responsive behavior. In her current role,  Caspi evaluates and develops new methods/techniques/instrumentation and collaborates in experimental design and execution. Her primary design methods involve participatory design, and a mix of qualitative and quantitative methods.
Caspi is interested in exploring different ways in which collaborative commons and cooperation can challenge and transform the current economics of assistive technology and incentivize rapid development and deployment of ethically built accessible technologies.
Specializations
Applied Machine Learning, Computational Biology, Statistical Models, Sensor Characterization, Computer Vision, Participatory Design, Mixed Evaluation Methods.