OpenThePaths: A community of practice concerned with open data mapping and maintenance of geospatial information for pedestrian and bike access.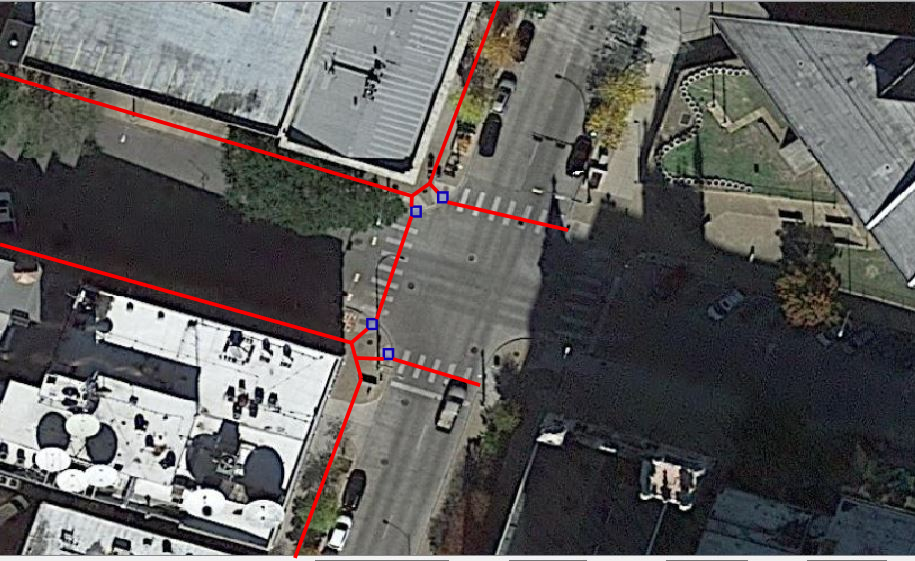 Please join the UW Taskar Center , CUGOS, and local OpenStreetMap community for ongoing conversations and action on Pedestrian/Bike/Transit Access open Geospatial open data in and beyond the Puget Sound region. The goals of this community of practice is to bring stakeholders together and increase awareness and collaboration between public GIS departments, community-based efforts, open trip planners, and academic centers. This year's meetings are taking a deeper dive into the drivers of silo'd data and its impact on disparity in access to mobility and transit.
More detail: Urban mapping for both street and street-side (i.e., auto and pedestrian) environments is an essential task for understanding and supporting urban life. Mapping has focused on car environments in support of vehicle travel, though pedestrian/bike infrastructure maps are as important. First, equitable, sustainable pedestrian access is crucial for people of all abilities to independently access streets and transportation. Second, government stakeholders such as municipalities, transportation agencies, and city planners require accurate descriptions of the urban pedestrian environment to carry out their mandates. Current sidewalk & bike path information– non-standard and lacking in detail and quality– leads to challenges in maintaining, sharing and disseminating commuter-relevant information. Municipal efforts are lengthy, laborious, and impractical due to the effort required in data collection and analysis. Automated and Community mapping systems are needed to perform pedestrian/bike mapping and data standards need to be open and shared to maximize and leverage such efforts.
Typical meetings have multiple breakouts, and prior to our meetings we will announce which working groups will have breakouts:
1. Open Geospatial Collaborations and Community Efforts for Sidewalks/Bike routes– what is collected, where is it being collected, and how sustainable is the collection?
2. Open Geospatial Tools, Software and Data Standards
3. Social Justice concerns in communities with no data, and Ethics, Privacy and Legal Concerns having to do with personal location data, industry sidewalk surveillance, and pedestrian tracking & imagery collections
Once a year, we work with the WA state CUGOS group. In 2019, we had the largest Fling in CUGOS history, and we provide unprecedented opportunities for open geospatial software and open data collaboration. The Fall Fling is designed for anyone with an interest in maps, open source software, or open data and data equity.
This community of practice is a great opportunity to:
Meet other stakeholders in the community
Learn about new mapping software,
Find out how open geospatial tools can improve access to pedestrian navigation, for all people including people with disabilities.
Discover how companies are integrating location into their products, and
Get hands on experience in one of the many workshops being offered.
We welcome all students, professionals, map lovers, coders, and anyone with a passion for pedestrian/bike access and learning about spatial information.