Join the #Map4DataEquity Team Challenge 12/22/2022-2/20/2022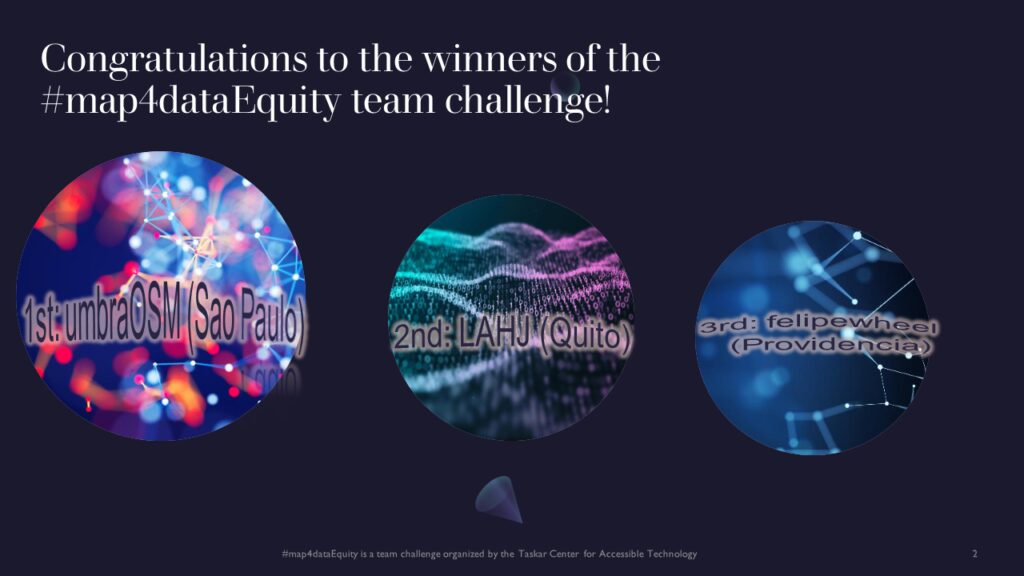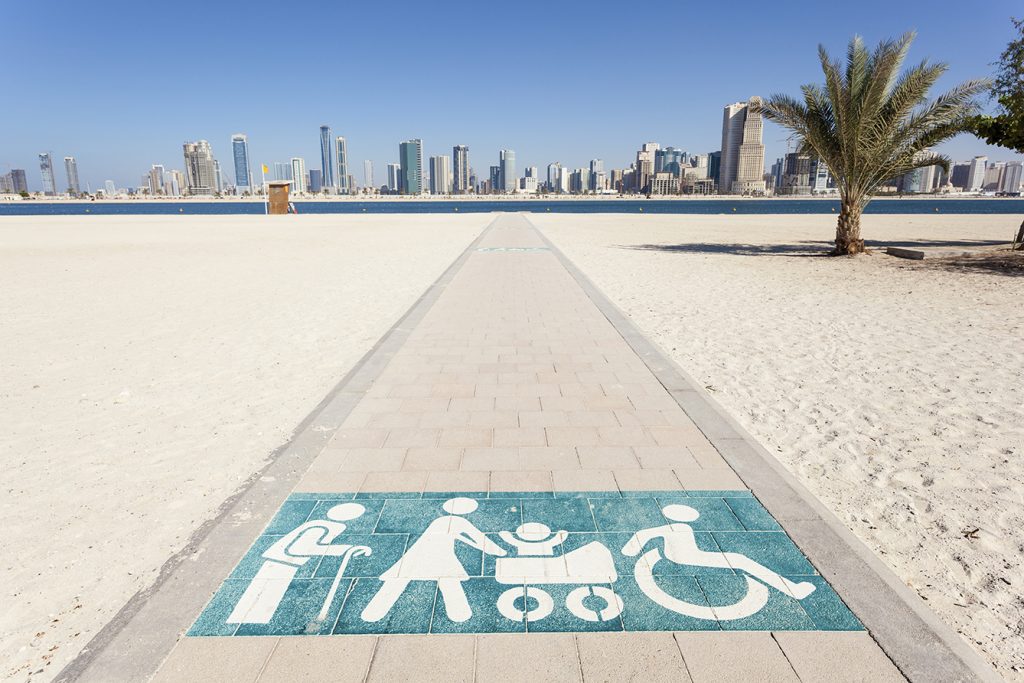 Join OpenSidewalks' virtual Team-Challenge and use location technologies to build innovative solutions to respond to the current & future needs of accessible, resilient, sustainable cities.
Winners announcement
We will be announcing the winners on March 31st, 2022.
The Team Mapping competition will have three winning teams. Prizes will be awarded as follows:
| | | |
| --- | --- | --- |
| Rank | Winner | Prize |
| 1st | umbraOSM (Sao Paulo) | USD $800 |
| 2nd | LAHJ (Quito) | USD $400 |
| 3rd | felipewheel (Providencia) | USD $200 |
Table of prizes. Winning teams will be announced on 31 March, 2022
Get involved
In the coming 60 day period, we are asking the public at large to take a Team Challenge and map out pedestrian infrastructure to help people who need to make better informed decisions about active transportation choices, specifically walking and rolling.
We want enthusiastic and innovative individuals and teams to come together to use location and other technologies to map access in the public right of way.
Follow these steps to start making a difference:
Step 1 – join the Team Challenge
Register to join the Team Challenge to get access to the community.
Interact with the community around you to bring the right people onboard your team.
Step 3 – Start Mapping based on the OpenSidewalks standard
Use the Guidelines to map pedestrian infrastructure for a community
Step 4 – Registered Teams will be sent a Team Challenge Submission Form which they must turn in by 14 Feburary, 2022.
The submission form will detail the instructions. All submissions will be scored as described in the Team Challenge Terms and Conditions.
Concerned that you don't have a team? We have you covered! By joining the Team Challenge, you will have access to our Slack community and other resources to help you find people to work with.
Resources
The followings are some of the resources that will help you in the #Map4DataEquity Team Challenge.
OpenSidewalksSupport Slack
If you need technical support about OpenSidewalks, access experts from the OpenSidewalks team through our slack channel
https://join.slack.com/t/opensidewalks/shared_invite/zt-111cr22s0-9rUz6JYLj7w_OkHetV_fXg
Terms & Conditions
Make sure you read our Team Challenge Terms & Conditions document to further understand your eligibility and other requirements of the Team Challenge.
If you wish to get involved in the Team Challenge as a partner, please contact us at uwtcat@uw.edu
General rules
(subject to the official terms and conditions)
A team should be registered for the Team Challenge to be able to participate.

Teams must map at least 4 miles of valid pedestrian ways to be eligible to win.
Team Leads must be at age of majority where they reside at the time of entry.
Teams for the Team Challenge must consist of at least one person.
Each Team Lead CANNOT be a Team Lead of multiple teams
Map review for winning teams will be required following the submissions.
Use of Google StreetView or Google Maps imagery for mapping purposes is not permitted.